Transparent Camping Tent
Weprofab, as a leading transparent camping tent manufacturer, provides a wide range of products at a more competitive price. We can offer a one-stop transparent camping tent solution for your business need. Weprofab upholds full capabilities in all production processes.
Get WeProFab Transparent Camping Tent to Rocket Your Business
Weprofab transparent camping tents., also known as clear tents, are ideal for glamping, camping, and related activities. These tents come in a variety of sizes, capacities, styles, colors, and designs. We also offer comprehensive options for you!
Camping Tent with Transparent Roof
This camping tent with a transparent roof has double PVC and aluminum 6061/T6. It is perfect for all kinds of events and occasions.
Inflatable Bubble Camping Tent
Our inflatable bubble camping tent has 3M in diameter+ 2m tunnel size. It has unique features such as being waterproof and lightweight.
Outdoor Transparent Camping Tent
This outdoor transparent camping tent adopts 0.8mm durable transparent PVC. It has an exquisite design that can be able to withstand strong winds or snow.
Transparent Camping Tent with Blower and Air Pump
The transparent camping tent with blower and air pump 110V is non-toxic and flame-retardant PVC material. It has waterproof fabric, pressure-proof, and a waterproof layer.
Transparent Dome Camping Tent
This transparent dome camping tent is from suitable build quality materials that enhance sustainability and performance.
4-6 People Transparent Camping Tent
This 4-6 people transparent camping tent is helpful for an office meeting, product showcase advertising, and trade show.
WeProFab: Your Reliable Transparent Camping Tent Manufacturer
Weprofab is a professional, transparent camping tent supplier in China. We have a comprehensive range of plastic fabrication capabilities that enable us to develop better fine tents. We offer a competitive price for the total cost of your project. If you require a custom solution, Weprofab can provide a one-stop solution.
As an ISO9001 certified manufacturer, Weprofab designs and manufacture transparent camping tent perfect-quality. Also, we can custom your required fine tent products according to your design drawing. We, at Weprofab, can combine features with meeting your final application. Please feel free to send us an inquiry now; we will give full support.
Custom Transparent Camping Tent to Boost Your Brand
Outdoor Single Tunnel Transparent Camping Tent
Our single outdoor tunnel transparent camping tent is a high-quality, lightweight, rain-proof, fire-resistant material. It is 100% customizable.
Transparent Camping Tent Bubble House
This transparent camping tent bubble house has 27.2"x16.9"x16.9" in size. It is easy to clean and carry.
1-2 People Summer Transparent Camping Tent
Our 1-2 people summer transparent camping tent is perfect for refreshing and breathable, comfortable, and ample space. This tent can provide you with a comfortable travel experience.
Outdoor Clear Roof Transparent Camping Tent
This clear outdoor roof transparent camping tent can use in different kinds of activities and entertainment. It has a various style that is suitable for a different location.
Transparent 360 Camping Tent
This transparent 360 camping tent has high-quality material, unique design. It is windproof, insect-proof, moisture-proof allow you to enjoy a 360-degree view.
Transparent Bubble Camping Tent
Our transparent bubble camping tent is 100% waterproof, outstanding quality, durable, and excellent design.
Customized Transparent Camping Tent
We customized transparent camping tents in different sizes for all situations. It can only take 25-40 days of customizing.
Inflatable Transparent Camping Tent for Hotel
Weprofab offer inflatable camping tent for a hotel that comes in different sizes, shapes, design, and styles.
3M Transparent Camping Tent PVC
Our 3M transparent camping tent PVC is thick, high-quality TPU/PVC. It works nicely for a meditation spot.
WeProFab Transparent Camping Tent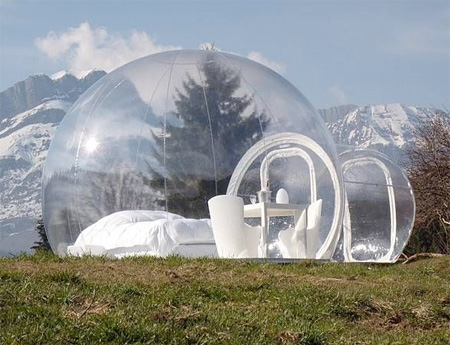 Weprofab is one of leading China's transparent camping tent enterprises. We are offering a vast collection of fine camping tent products. Elevate your business and camping tent project with Weprofab clear camping tents.
Weprofab design transparent camping tent suitable for a variety of terrain. It comes in different external designs and structures.
At Weprofab, we have different sizes and amounts of height space specifically made to meet each unique requirement. These tents also provide respite from the heat and harsh weather conditions.
Weprofab transparent camping tent features include:
Fitted with groundsheets
Doors and windows, and in-built mosquito nets
Made of long-lasting materials
Protect from harmful UV rays
Durable and aesthetical appeal
Wonderful and spacious
The transparent camping tent is also convenient and straightforward. These tents can be installed at any location without needing a learning curve. We use sturdy-quality materials to enhance the sustainability and performance of the structure.
As for the sidewalls, we use robust materials like PVC walls, glass walls, ABS walls, sandwich panel walls, and related raw materials. This group of elements has strong resistance to withstand harsh conditions.
Transparent camping tent frames are made of solid metals like stainless steel, aluminum, etc., offering a rigid structure.
Whether you need to set it up in your personal space or commercial business, Weprofab is your reliable source. The tent can fit any ground condition. We offer several different patterns and colors of transparent camping tents to satisfy users' aesthetic requirements.
Weprofab transparent camping tent offer protection against wind and water, as well as harmful ultraviolet rays. Here at Weprofab, you are sure to find a fine camping tent suit ideally for your needs and requirements.
You can find the best tents from our large assortment.
The Weprofab transparent camping tent is excellent for different types of outdoor events, exhibitions, other gatherings, and parties. For any purpose, we have tents available in various designs.
All of our transparent camping tents are sunproof, waterproof, and windproof. It is 100% ISO and CE certified. You can also customize to meet your taste; the same goes for packaging when bulk orders.
If you are interested in Weprofab transparent camping tents, please feel free to contact us today! We have a team ready to assist and accommodate your queries!