Custom Color Glitter Acrylic Sheet
Glitter acrylic sheet comes in a series of solid color formulations and custom blended color combinations. These sheets are available in a variety of shapes, sizes, thicknesses, and various glitters. Perfect for use as a retail fixture, an accessory, point of sale display, illumination, and a lettering or sign.
Get WeProFab Custom Color Glitter Acrylic Sheet to Satisfy Your Customers
Glitter acrylic sheets are ideal for use in laser engraving, laser cutting, CNC routing, and other manufacturing techniques. These sheets are available in various colors like silver, royal blue, chartreuse, sand, orange, red, and so much more. Custom color glitter acrylic sheets add endless possibilities for designers and every crafter.
Custom 5mm Color Glitter Acrylic Sheet
This 5mm color glitter acrylic sheet is made of 100% virgin PMMA. It has excellent weather resistance. Ideal for craft, advertising signs, wedding, home decor, package, etc. Can be customized into different shapes.
Translucent Color Glitter Acrylic Sheet for Decoration
Weprofab translucent color glitter acrylic sheet for decor is highly transparent. Available in customized colors, sizes, and shapes. It can be thermoformed, laser-cut, carved in all shapes. Possess functional surfaces.
Double-Sided Glitter Cast Acrylic Sheet
Double-sided glitter cast acrylic sheets have extremely high design versatility. It's easy to process, drill, cut, or other manufacturing techniques. Other properties include scratch resistance, UV resistance, and water resistance.
Custom Black Color Glitter Acrylic Sheet
Weprofab custom black color glitter acrylic sheets are ultimately lightweight. Extremely high weather resistance and recyclable – made to last. Available in various shapes and sizes, and holographic and iridescent glitter.
Waterproof Glitter Acrylic Sheet
Waterproof glitter acrylic sheets are perfect for use in accessories, POP display, lighting, store fixture, lettering, or sign applications. They are pretty strong and durable. Available in different textures to choose from.
20mm Lead Glitter Extruded Acrylic Sheet
This 20mm lead glitter extruded acrylic sheet has a 92% high light transmission. It is made to high tolerance to ensure consistent sheet thickness. Easy to shape into creative designs.
Acrylic Sheet Glitter Gold Silver Rose 3mm
It has maximum impact resistance, weathering, and discoloration resistance. This acrylic sheet glitter gold silver rose 3mm is easy to handle and fully recyclable. It's easy to clean and maintain plus has excellent resistance to most common chemicals.
Laser Cut Patterned 3mm Cast Decorative Glitter Acrylic Sheet
Laser-cut patterned 3mm cast decorative glitter acrylic sheets are included with a protective PE film on both sides. Available in a variety of colors and pattern designs. It's easy to cut and secondary processing such as polish, fabricate and glue.
High Glossy Polished Perspex Glitter Acrylic Sheet
This high glossy polished perspex glitter acrylic sheet has excellent anti-aging performance. Widely applied to different products and industries. Made of environment-friendly raw materials. Higher impact-resistance.
WeProFab: Your Leading Custom Color Glitter Acrylic Sheet Manufacturer
Weprofab glitter acrylic sheet can be laser cut, drilled, fabricated, routed, and glued easily. All glitter sheets can be configured or custom cut to meet required specifications. Thicknesses may be done by precise cutting, electroplating, and coating. Available shapes are prism, square, hexagon, rectangle, and many more.
Custom color glitter acrylic sheet has optimum resistance to temperature, UV, impact, and chemical corrosion. It is suitable for use as decoration material, advertising material, signage board, outdoor signboard, handicraft product, furniture, daily product, etc. Weprofab is your one-stop solution for custom color glitter acrylic sheets.
Custom Color Glitter Acrylic Sheet: The Ultimate FAQ Guide
How Glitter Acrylic Sheets Are Made?
Glitter acrylic sheet is made from the very best 100% pure virgin raw material.
Methyl methacrylate (MMA), Perspex, Lucite are some material options.
It can be formed as a clear, opaque colored, or transparent colored PMMA plate.
It is manufactured to have deep and sophisticated eye-catching glitter features directly in the acrylic sheet.
Thousands of glitter particles have been added to give it a dazzle and shimmer effect.
The production process is as follows:
Plasticizing
Film Coating
Sheet Coating
Bag Packing
Pallet Packing
Container Load
To get exact thicknesses, the sheet may be done in precise cutting, electroplating, and/or coating.
Other services:
Diamond polishing
Laser engraving
Vector engraving
Raster engraving
Deep engraving
Banding
These types of sheets can be laser cut, engraved, drilled, crafting, fabricated, routed, and glued.
It opens up a world of possibilities in different industrial and commercial applications.
What are the Possible Applications of Glitter Acrylic Sheet?
Glitter acrylic sheet is widely used in diverse applications and various industries.
POP Display
Furniture
Artwork
Sign
Lettering
Store Fixtures
Accessories
Novelty
Lighting
Glazing
Crafts
Wall Decor
Jewelry
Keychains, and more.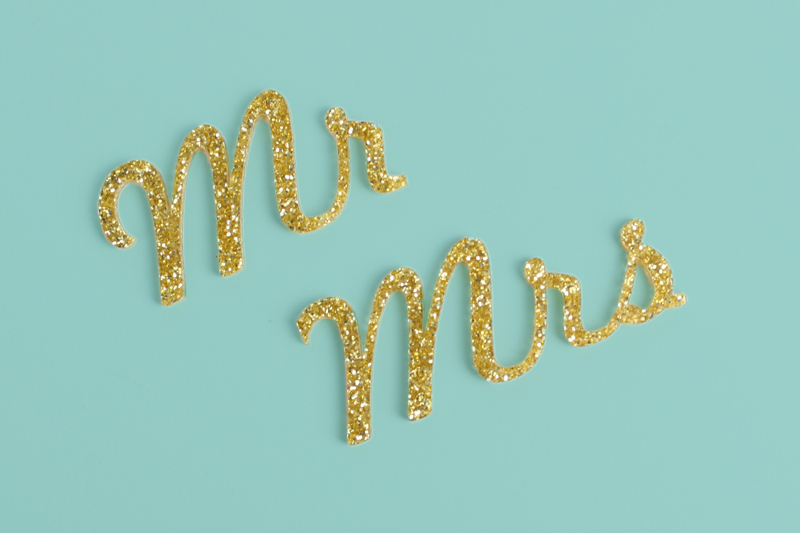 These sheets are ideal for use in business offices, hotels, restaurants, and high-end residential buildings.
Glitter acrylic sheets can improve the aesthetic impact of products.
What is the Advantage of Glitter Acrylic Sheet?
Glitter acrylic sheet possesses excellent properties that make it ideal for many applications.
High light transmittance (up to 93%); perfect transparency
UV-resistant and good weather resisting attributes
Easy to clean and maintain
Excellent resistance to chemical corrosion
High impact resistance
Exceptional surface hardness
High-plasticity, easy to process and shape
Climate and temperature resistance
Superb electrical insulation; extremely light.
It is suitable for various surface decorations like silkscreen printing, spraying, vacuum coating, and more.
Glitter acrylic sheet has good processability, which makes it ideal for thermoforming and other mechanical processes.
How to Custom Color Your Glitter Acrylic Sheets?
It can also be custom blended in color combinations.
You can create exciting new visual effects by mixing custom-colored acrylic as the base color with the chosen blend of glitter.
There is a diverse range of glitter acrylic sheets in a variety of colors that are sure to give a touch of glitz to your project.
Colour variants include:
Royal Blue
Purple
Black
Green
Blue
Peach
Gold
Silver
Hot Pink
Light Blue
Orange
Brown
Each color system has a brightly colored protective layer on the surface.
Because all glitter acrylic sheets are custom-made, lead times and prices vary.
The minimum order quantity is the same for both standard and special orders.
What is the Available Thickness of Glitter Acrylic Sheets?
The thickness range of 2 to 25mm.
Standard thicknesses are 1/8″, 3/16″, and 1/4″.
There are three available sheet sizes:
Quarter Sheet
Half Sheet
Full Sheet
Are there Quality Standards for Glitter Acrylic Sheets?
Definitely.
ISO, ROHS, REACH, and UL is some of the quality standards utilized in glitter acrylic sheets.